Company Name: India Yamaha Motor Pvt. Ltd
Location: Faridabad, India
Eclipse Product Installed: Micromag MM5
Industry: Automotive (Motorcycle Components)
Process Type: Gun drilling of drive and main axles
Our Client
India Yahama Motor Pvt Ltd is a subsidiary of the Yamaha Motor Co. The plant in Faridabad employs over 1000 people. On this application drive shaft channels are gun drilled into motorcycle axles. Cutting oil is pumped to the cutting contact point, it is then pumped through a 50 micron mesh filter before entering a "clean" tank. From the clean tank the oil is then re-circulated.
The Challenge
The previous mesh filtration was inadequate, allowing all particles smaller than 50 micron to continue to be re-circulated. As a result process inefficiencies occurred. The cutting oil pump had to be changed every 4 to 6 months, this was partially due to the wear caused by ferrous particles. Each pump replacement cost around $2000.
In addition the "clean" tank had to be drained and cleaned out every 3 months to remove the settled ferrous particles. The tank cleaning process took two men a full day and resulted in 24 hours of lost production. Each time the tank was cleaned there was a waste of 40 litres (10.6 gallons) of oil, costing approximately $180.
The Solution
The site fitted a Micromag MM5 in the flow circuit between the drilling area and the pump. With its' sub-micron filtration capability, Micromag immediately ensured that almost 100% of the ferrous contamination was removed from the process. This has had a positive impact on production efficiency.
The lifespan of the cutting oil pump has doubled resulting in annual savings of $2000 on just this one machine. In addition the full day tank cleaning process is now only required every 6 months instead of every 3 months.
Minimising the exposure to ferrous contamination has also extended the lifespan of gun drills by 10%.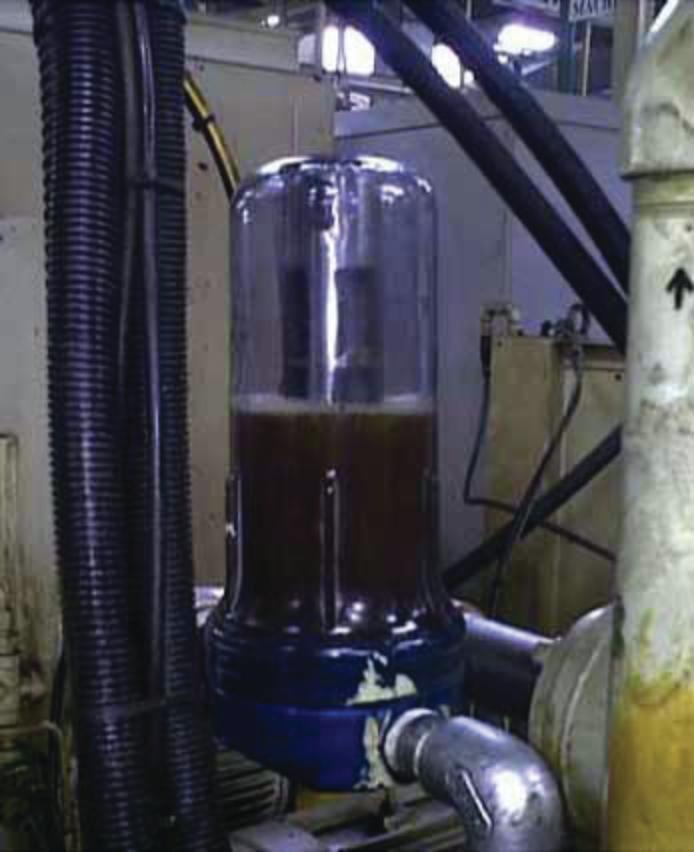 Find out more about Magnetic Filtration or contact us for more details
"We were delighted with the service provided by Eclipse Magnetics; from the initial site survey through to delivery."
"I cannot begin to tell you how much it has helped our operation, the magnetic filtration unit has been a real problem solver it has surpassed all our expectations. Its cured a 30 year plague!"
"This technology is economical, reliable and efficient. I believe that magnetic filtration technology is the future."
"Magnetic filtration has dramatically cleaned up our fluids and improved the surface finish we can offer. It extracts around 50Kg per day of ferrous waste."
"We chose Eclipse Magnetics to supply our housed grid because they are a respected and well-established brand. They offered us a very competitive price, and the process of ordering and installation was straightforward and reliable."
"We are delighted with the Automag installation; it's solved all the problems we were having previously with downtime and maintenance costs. The filter means that we are able to use recycled water, which is saving us £1000 per week!"
"Here at Qualflow, we base our business on a philosophy of make the product simple to use, reliable and cost-effective. Eclipse Magnetics' neodymium magnets offer the strongest magnetic performance, and are nickel plated, making them a cost effective.."
"The Ultralift Plus magnetic lifter from Eclipse Magnetics is the perfect solution for the pick-up and transportation of the ultrasonic calibration blocks in our facility"
"The result is an aesthetically pleasing system, which is effective in trapping metal contaminants and is easy to clean..."