Company Name: Colonial Cookies / Weston Bakery
Location: Kitchener, ON, Canada
Eclipse Product Installed: Pneumag, Liquid Filters & Single Row Grid Magnets
Industry Process Type: Cookie Manufacture
Application Background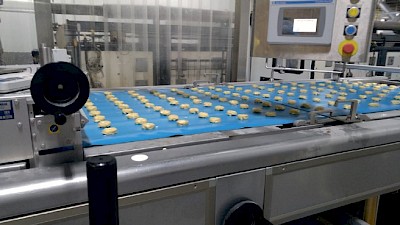 Weston Foods is a leader in the North American baking industry, producing a variety of fresh, frozen and specialty bakery products including breads, rolls, bagels, tortillas, donuts, cakes, pies, cookies, crackers and other baked goods. Its operations include over 40 facilities across North America employing over 6,000 employees.
Colonial Cookies in Kitchener, Ontario is a high-quality baker of private and control branded cookies for retail customers including Walmart and Loblaws. As part of the Colonial Cookies preventive approach to food safety utilizing HACCP (Hazard analysis and critical control points), Andrew Heywood, Engineering Manager at Colonial Cookies, decided to install Eclipse Magnetics' Separators throughout the good inwards, production and packaging areas.
The Challenge
In order to conduct a thorough risk analysis, food plants look at each step of their supply chain and internal processes. Although they work continually with their supply chain Colonial Cookies need to ensure any incoming goods is contamination free, while controlling all aspects of their own production, and guaranteeing finished product leaving the plant met their exacting standards.
The Solution
When proper HACCP principles are in place, there are defined actions implemented to prevent, eliminate and reduce potential hazards. Permanent magnets are an effective way to capture metal foreign objects at any stage of the production line, from receipt of incoming material to the finished product.
Eclipse Magnetics provided Colonial Cookies with a Pneumag magnetic separator that was installed on the pre-silo pneumatic feed pipeline to inspect all incoming dry ingredients – flour/sugar.
The Pneumag unit contains a double row high intensity magnetic cartridge and can be incorporated into any form of pneumatic conveying line. For the incoming liquid ingredients multiple inline Liquid Filters were selected.
The Eclipse Magnetics in line filter has been designed to operate in pressurised transfer lines to provide protection against ferrous and para-magnetic contamination. The filter is available in two versions, single wall and double wall (jacketed for heated pipelines). For this installation they were located at the tanker loading and discharge point to inspect incoming liquid essence, flavourings and oil.
Throughout the production process multiple Single Row Housed Grid Easy Clean Magnets were also installed to remove any ferrous and para-magnetic contamination from bulk chocolate chips as they were being discharged into the dough mixture.
Easy Clean Grid Magnets are extremely efficient at removing fine iron contamination from dry free flowing products. They require no power or maintenance (except for cleaning) and are quick and easy to install.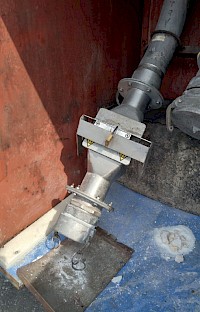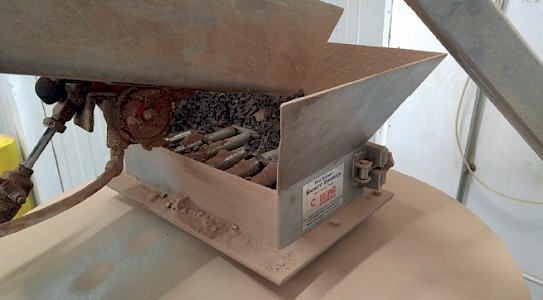 Comments
Part of the HACCP process is to identify where and how hazards might occur either in the ingredients, the finished product, the process, or distribution. "Lots of people say that they have protection in place, but they don't. Canada is behind on food safety, but we have a different approach - we want to be at the forefront of the industry" said Andrew Heywood, who is also a BRC Coordinator. "If we are recognised by BRC in Canada, this is seen as a good thing and your brand is that much more protected," says Andrew. Prevention procedures and their adherence to them will avoid potentially costly recalls. Since installing the Eclipse Magnets, Andrew commented: "We are much more confident that our brand, product and facility is protected".
Find out more about Separation & Detection or contact us for more information
"We were delighted with the service provided by Eclipse Magnetics; from the initial site survey through to delivery."
"I cannot begin to tell you how much it has helped our operation, the magnetic filtration unit has been a real problem solver it has surpassed all our expectations. Its cured a 30 year plague!"
"This technology is economical, reliable and efficient. I believe that magnetic filtration technology is the future."
"Magnetic filtration has dramatically cleaned up our fluids and improved the surface finish we can offer. It extracts around 50Kg per day of ferrous waste."
"We chose Eclipse Magnetics to supply our housed grid because they are a respected and well-established brand. They offered us a very competitive price, and the process of ordering and installation was straightforward and reliable."
"We are delighted with the Automag installation; it's solved all the problems we were having previously with downtime and maintenance costs. The filter means that we are able to use recycled water, which is saving us £1000 per week!"
"Here at Qualflow, we base our business on a philosophy of make the product simple to use, reliable and cost-effective. Eclipse Magnetics' neodymium magnets offer the strongest magnetic performance, and are nickel plated, making them a cost effective.."
"The Ultralift Plus magnetic lifter from Eclipse Magnetics is the perfect solution for the pick-up and transportation of the ultrasonic calibration blocks in our facility"
"The result is an aesthetically pleasing system, which is effective in trapping metal contaminants and is easy to clean..."