Eclipse Magnetics Team Up With a TV Icon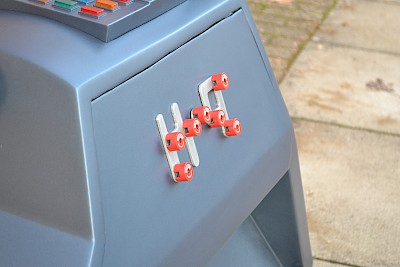 At Eclipse Magnetics, our magnets are used in a multitude of applications, from hi-tech automation projects to simple day-to-day pick up or holding uses. We were delighted to discover recently that our magnets were used in a legend of TV entertainment – K9, the robot dog from the popular Doctor Who series.
The proud owner of a K9, made from the BBC fibreglass moulds, is Ahmed Latif. He is restoring the robot dog to its former glory and will be fully radio-controlled.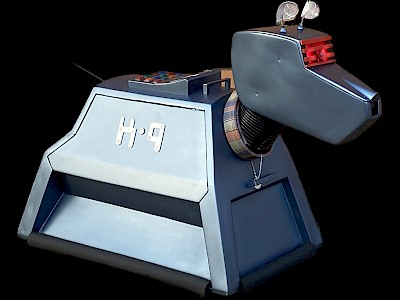 Ahmed approached us whilst he was trying to track down some of our E822 Alnico Button Magnets, when asked if we could help – of course our answer was AFFIRMATIVE.
This K9 is one of only 4 known to exist from the original BBC visual effects department moulds. K9 made its' TV debut in 1977 then reappeared in 2005 with David Tennant when the series experienced a resurgence. And the further spin off 'The Sarah Jane Adventures'
Ahmed was determined to keep K9's appearance authentic by using all the original period parts in the restoration project. By using archive photos and seeing the other original K9's, Ahmed has painstakingly preserved the original look inside and out. Ahmed comments "locating the original Eclipse magnets finalises a 30-year quest to restore my K9 to full working order, it's been a long but enjoyable process to track down all the original parts, the magnets were the final piece in the jigsaw".
The E822 Alnico Button Magnets are fitted into the side of the body and are used to hold K9's inspection side panel in place.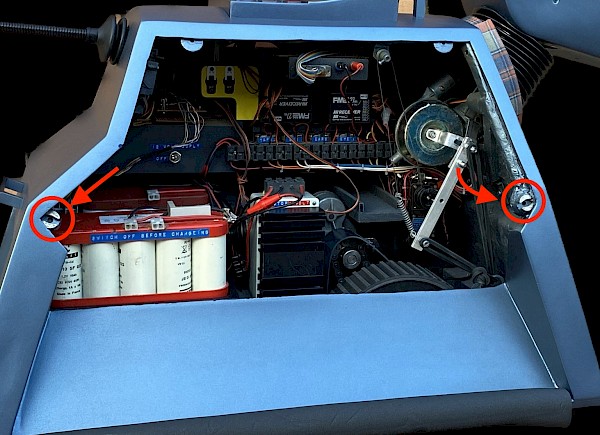 Steve McAllorum (Managing Director at Eclipse Magnetics) commented , "We were delighted to help Ahmed complete the K9 restoration project and have the opportunity to be involved with a legend of TV. In our 108 year history our magnets have solved countless problems, from very complex safety critical solutions to simple holding tasks, this project is another great example of the diverse range of magnet applications".
Eclipse Magnetics supply a wide range of magnet materials and magnetic products to diverse industries such as Food Processing, Precision Engineering, Steel Processing,OEM Machinery, Energy and General Engineering.