Magnetic Filtration Provides "Cutting Edge" Process Improvements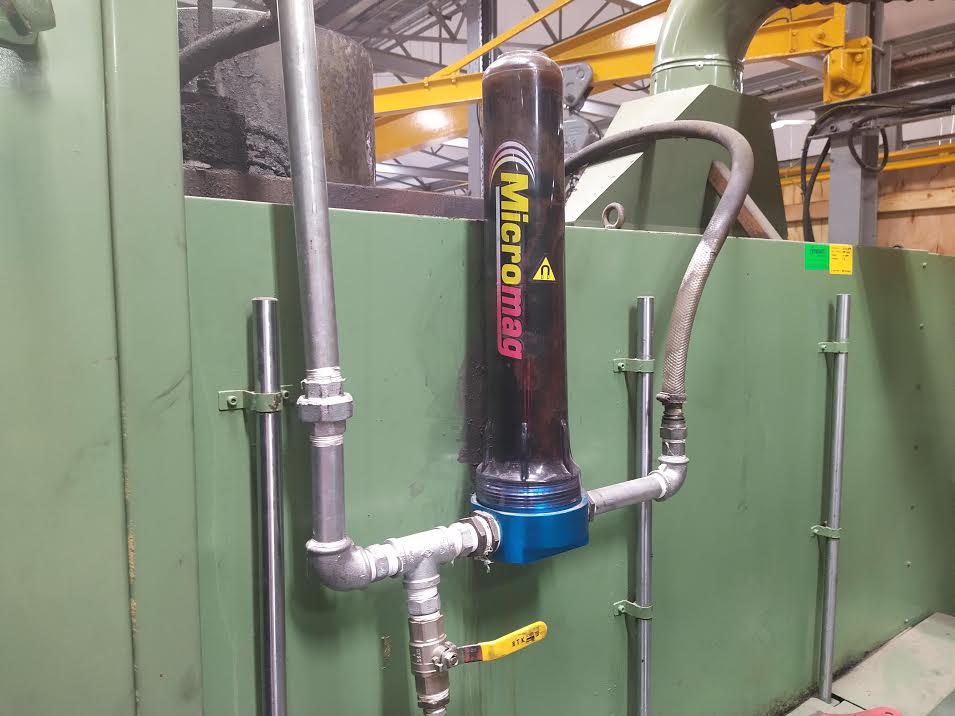 Certas Lubricant Solutions has been singing the praises of Eclipse Magnetics' high-intensity magnetic filtration systems following some successful problem-solving installations.
As the UK's leading independent distributor of lubricants and AdBlue, Certas has a wealth of experience in providing the optimum oil and lubricant solutions to keep their clients businesses running smoothly. Serving a wide range of precision engineering companies, they face daily challenges from clients seeking to make continuous improvements to their processes.
After product trials and evaluation, Certas Lubricant Solutions has now added magnetic filters to their portfolio. Fine particle extraction capability and lack of need for any consumables make it the ideal choice for providing "cutting-edge" process improvements.
Recent Certas clients are testament to the operational gains that can be achieved from magnetic filtration. Examples include:-
A leading first-tier supplier of repetitively turned parts needed a means of increasing tool life and reducing waste disposal costs. Installing a Micromag MM10 magnetic filter on a Citizen L32 sliding head lathe, ahead of the main reservoir, took less than 30 minutes. As a result, tool life has increased by 20%, and the consumption of disposable filter bags has fallen significantly.
In another example, a leading high-quality engineering steel producer worked with Certas on continual improvements. Adding a Micromag MM10 to a centreless grinding machine, producing steel bars, made some significant efficiency gains. The filter was easily installed in between the coolant pump and the delivery nozzles. The high intensity magnets ensured that fine ferrous particles were removed, thereby significantly improving bar surface finish and significantly reducing wheel dress frequency .
In addition, a leading manufacturer of advanced braking technology components also benefited from installing a Micromag MM20 on a rotary grinding machine. Significant improvements in grinding wheel life and fluid life were achieved in a short time frame.
Martin Crabtree, Industrial Application Specialist at Certas, comments, "At Certas, we pride ourselves on offering our clients solutions that boost efficiency and performance. Magnetic filters have been a great addition to our portfolio. The Micromags have proven time and time again to provide significant percentage gains in product quality, manufacturing efficiency, and fluid life. Its fine particle extraction capability makes it the "go-to" choice for precision steel machining processes".
Eclipse Magnetic's range of high-intensity magnetic filters include manual and automated clean systems, with options suitable for single-cell machines up to multi-cell, 24/7 high-volume processes.
For more information about the range of Certas Lubricant Solutions products and services, visit www.certaslubricantsolutions.com.